Message From Our President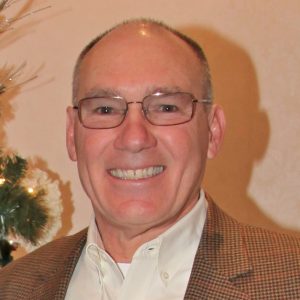 Thank you for visiting our Delaware Valley Jaguar Club website. Members of our club share a wide range of interests, all centered around our common appreciation for Jaguar automobiles. The club is much more than "a few men tinkering with their old cars" in garages somewhere. Members' interests span a broad range from primarily social all the way to full "nut and bolt" restorations of classics. This network of people from eastern Pennsylvania, New Jersey, Delaware and eastern Maryland own cars predating World War II all the way to current model year editions. While some cars are maintained as pure show cars, many are driven as pleasure cars or used as daily drivers.
Our club's year-round activity calendar is filled with fun events including regularly scheduled monthly breakfast socials, pleasure driving events (normally coupled with a relaxing meal), "tech sessions," competitive slalom and road rally events that challenge driving skills, the annual Concours d'Elegance, picnics and visits to noteworthy historical, cultural and automotive landmarks. Occasionally, we also have opportunities to run and test our cars in challenging, safe environments at racetrack locations such as Millville NJ, Lime Rock Park CT, and Watkins Glen NY – in events organized by our members and other amateur racing organizations. Members also look forward to enjoying our annual Holiday Party where they can catch up with long-time friends and meet more recent members of our club.
Now, celebrating our 55th Anniversary, the Delaware Valley Jaguar Club is proud to be one of the earliest members of the Jaguar Clubs of North America. As part of our club's affiliation with JCNA, DVJC members have access to the full network of over 5000 JCNA members throughout the U.S., Mexico and Canada. JCNA provides resources including reference and service manual materials, specialized tools, technical assistance and, also, organizes regional and North American events including the International Jaguar Festival and the JCNA Annual General Meeting.
You have an open invitation to join us at our events and I encourage you to do so. I know you will receive a warm welcome and enjoy getting to know our wonderful, interesting members.
Delaware Valley Jaguar Club Celebrates 55 Years of Jaguar Friends