Date/Time
Date(s) - January 11, 2020
10:00 am - 2:00 pm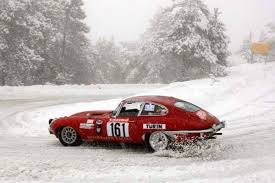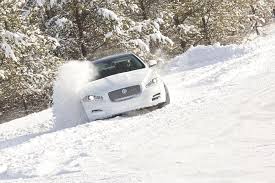 It's Cold in January.
So Let's Do Some Indoor Car Stuff!
How About Visiting a Restoration Shop and a Car Museum!
Join Fellow DVJC Members and Guests
Saturday January 11, 2020 at 10:00am for a Combined Visit to: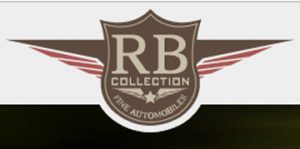 The RB Collection
Since 1991, Al and Alex Ruozzi have worked with some of the most exciting,
interesting and rare automobiles on the planet. They buy, restore, sell and trade
not only fine automobiles, but also very special pieces of history.

America on Wheels Museum
The America on Wheels museum is a place where everyone can gather to learn,
have fun and celebrate first hand America's love affair with cars, trucks, motorcycles and bicycles.
———————————————————————————
Both venues are located directly across from each other in Allentown, PA. Park
your car at the America on Wheels parking lot (5 north Front Street, Allentown PA
18102) and walk across Front Street to the RB Collection. The visit to RB
Collections will include coffee & doughnuts welcome, a tour of the restoration
shop and viewing and description of the classic cars in the showroom. After
visiting RB Collections we will cross Front Street for a guided tour of the America
on wheels museum followed by lunch in their Hubcap Café. After lunch you will
be free to revisit the exhibits in the museum at your leisure.
Arrival at RB Collection at 10 am with lunch in the Hubcap Café around 1 pm.
The price of $30 per person includes coffee & doughnuts, tour of RB Collection restoration shop and show room with discussion of classic cars on display, admission to and guided tour of the America on Wheels Museum and lunch.
Sign up for this event on the DVJC web site at www.delvaljaguarclub.com
Questions? Contact Paul Trout at pgtgt@aol.com or 610-805-4732
Event Type:
Registration/Tickets:
PLEASE NOTE: Registered DVJC Members - if you have NOT logged in, please LOG IN HERE before registering for any event. This will prepopulate the registration form and keep the member lists and event records in order. Thank you!
Online registrations are no longer available for this event.
To request a late registration or to cancel your booking, please contact Treasurer@delvaljaguarclub.com