Date/Time
Date(s) - September 18, 2021
11:30 am - 1:30 pm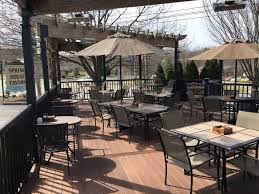 There will be an individual lunch menu with 5 choices. We have a private room, good food and great company. Informal event. (Most) members drive their Jags and share "war stories" before enjoying breakfast with DVJC members and guests. Non-members are welcome! This is a great way to checkout our club!
Third Sunday of each month. Location is the Spring House Tavern in Lower Gwynedd (See below)
PLEASE USE THE TICKETS/REGISTRATION FORM BELOW SO THAT WE CAN GIVE A HEAD-COUNT TO THE RESTAURANT.
Event Type:
Registration/Tickets:
PLEASE NOTE: Registered DVJC Members - if you have NOT logged in, please LOG IN HERE before registering for any event. This will prepopulate the registration form and keep the member lists and event records in order. Thank you!
Online registrations are no longer available for this event.
To request a late registration or to cancel your booking, please contact Treasurer@delvaljaguarclub.com