Date/Time
Date(s) - November 22, 2019
5:00 pm - 9:30 pm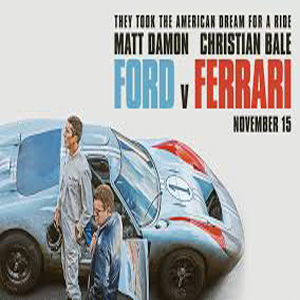 Ford vs. Ferrari Movie:
Academy Award-winners Matt Damon and Christian Bale star in FORD v FERRARI, based on the remarkable true story of the visionary American car designer Carroll Shelby (Damon) and the fearless British-born driver Ken Miles (Bale), who together battled corporate interference, the laws of physics, and their own personal demons to build a revolutionary race car for Ford Motor Company and take on the dominating race cars of Enzo Ferrari at the 24 Hours of Le Mans in France in 1966.
Rating:PG-13 (for some language and peril)
Genre:Action & Adventure, Drama
Directed By:James Mangold
Written By:Jez Butterworth, John-Henry Butterworth, Jason Keller
Runtime:152 min.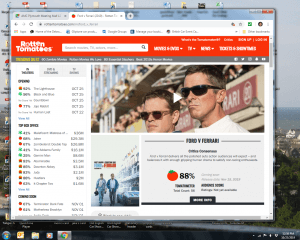 Movie was highly rated.
Watch the Trailer: https://www.youtube.com/watch?v=I3h9Z89U9ZA
** We will be gathering at 5:00 pm for Pizza on the Club at Bertucci's private room in the Plymouth Meeting Mall. (Drinks are on you) The movie will follow at 7:00 pm at the AMC Plymouth Meeting 12 behind the mall.
It is reserved stadium seating so you need to book your own seats for the 7 pm show Nov. 22nd. Here is the link:
https://www.amctheatres.com/movies/ford-v-ferrari-57536/showtimes/ford-v-ferrari-57536/2019-11-15/amc-plymouth-meeting-mall-12/all
NOTE: You may have to wait until Nov. 15th or later to reserve you ticket for Nov. 22nd show because they only do a week ahead. The time should be the same as the Nov. 15th show, 7:00 pm.
PLEASE USE THE REGISTRATION FORM BELOW SO WE KNOW HOW MANY TO EXPECT AT BERTUCCI'S THAT NIGHT. THANKS
Event Type:
Registration/Tickets:
PLEASE NOTE: Registered DVJC Members - if you have NOT logged in, please LOG IN HERE before registering for any event. This will prepopulate the registration form and keep the member lists and event records in order. Thank you!
Online registrations are no longer available for this event.
To request a late registration or to cancel your booking, please contact Treasurer@delvaljaguarclub.com