Date/Time
Date(s) - May 7, 2020
6:00 pm - 9:00 pm
The Water Wheel Tavern.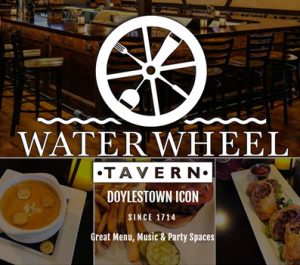 This letter is an Invitation to Concours judge's training.
All current and former judges as well as anyone interested in becoming a judge are welcome. For those unfamiliar, we will cover changes to the 2020 Judging Guide, take the test provided by JCNA and discuss some of the finer points of scoring a car. If you have not judged in the past, novices are assigned to a team of experienced judges, which provides the opportunity to develop your judging skills over time.
What I need to know.
Your confirmation of commitment to judge.

Sign-up for a training meeting you plan to attend. (Apr. 21 or May 7th)

The model you would like to judge.

Which if any car/s you will be entering.
Please reply at your earliest convenience to Alan Brown email: abbtm@verizon.net
Thank you,
Alan Brown.
Chief Judge. DVJC.
Members, Please login and register so we know how many to expect.
DVJC
is paying for dinner.
Event Type:
Registration/Tickets:
PLEASE NOTE: Registered DVJC Members - if you have NOT logged in, please LOG IN HERE before registering for any event. This will prepopulate the registration form and keep the member lists and event records in order. Thank you!
Online registrations are no longer available for this event.
To request a late registration or to cancel your booking, please contact Treasurer@delvaljaguarclub.com