Date/Time
Date(s) - June 29, 2019
12:00 pm - 6:00 pm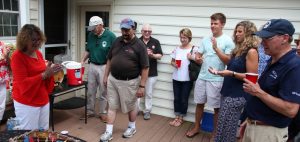 Come and enjoy fellow Jaguar friends at Paul Merluzzi's annual conception get-together. You can sign up here on line or email Paul at Pawlym@aol.com . Good food, friends and fun for all.
Event Type:
Registration/Tickets:
PLEASE NOTE: Registered DVJC Members - if you have NOT logged in, please LOG IN HERE before registering for any event. This will prepopulate the registration form and keep the member lists and event records in order. Thank you!
Online registrations are no longer available for this event.
To request a late registration or to cancel your booking, please contact Treasurer@delvaljaguarclub.com