Date/Time
Date(s) - November 7, 2021
10:30 am - 1:00 pm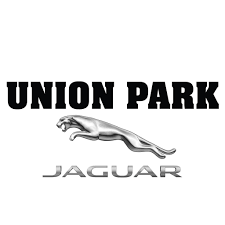 Our new event in North Delaware takes place on Nov 7th at the BBC Tavern and Grill, 4019 Kennett Pike, Greenville, DE. It is sponsored by Union Park Jaguar. We have asked them to invite Jaguar new car customers. That way we can recruit new members and they can show us their new cars.
DVJC members should gather at 10:30 am in the Greenville Shopping Center parking lot. There are plenty of parking spaces in a line along the front of the restaurant and on the north end. Union Park Jaguar is sponsoring the food and will bring a few new cars for us to see. The Tavern will provide coffee, etc and have a private room and buffet lunch for us at noon. We will be able to order drinks and additional items from the menu after 11:00 am.
The event is designed to be a pleasant drive for the majority of our members who travel from the north. Take the Blue Route south in the morning to avoid traffic, gather with friends for food in Greenville and return via a scenic drive on Creek Rd along the Brandywine River. Those heading to the Main Line will take Route 1, while those heading farther north will take 202 to finish their trip. There are a number of interesting places to see in Greenville on Sunday if members are so inclined.
President Biden lives nearby and is often home on the weekends. Maybe we will see him there and we might have a road closure by the Secret Service. The Fall weather should be crisp and well above freezing.
Based on an attendance of 25-30 people, Union Park Jaguar is pleased to underwrite the breakfast and lunch food for the Del. Valley Jaguar Club  (www.bbctavernandgrill.com)
NO RESERVATIONS NECESSARY!!  LET'S MAKE A BIG SHOWING OF CLUB MEMBERS.
Details:
10:30 am:  BBC will provide a private room stocked with breakfast juices, coffee, bagels/donuts/muffins
12:00 noon:  BBC will put out a small buffet with: Fresh Roasted Turkey Bacon, Turkey, Lettuce, Tomato, Avocado Wraps and Cheeseburger Sliders, Fresh Homemade Chips, Fresh Baked Cookies
Soft beverages are included.
BBC kitchen opens at 11:00  for any Club member who would like to purchase an alcoholic beverage (Blue Laws) or something else more to their liking off of the regular BBC menu.
Event Type: