Date/Time
Date(s) - July 20, 2019
11:30 am - 8:00 pm
Save the Date Saturday, July 20th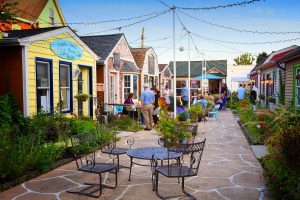 We are going to do a drive to South Jersey. (23 members live in S. Jersey!) . Here is what we are doing on Saturday, July 20th.
1. We are meeting at The Vincent Town Diner on Rt. 206 at Noon for lunch. If you don't want lunch there we will be leaving the diner at 1 pm for a drive to Millville, NJ.
2. Drive through South Jersey to Millville, NJ. (1-1:30 hr.)
3. Spend several hours at the Glasstown Arts District in Millville.
Here is a link to see more about the Glasstown Art area:
https://www.glasstownartsdistrict.com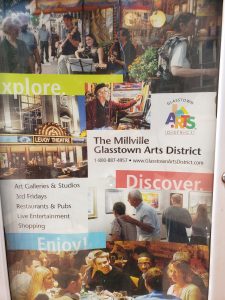 4. Go to The Five Points Inn (fivepointsinn.com) nearby for early dinner and afterwards,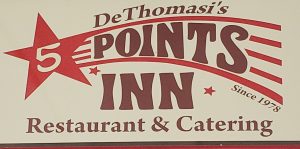 5. Go to the British Car Owners' Ice Cream Social (next door) hosted by the British Motor Club of Southern New Jersey (Rob Walsh president). which is about 10 min. from Millville. (5 Points Custard E. Landis Ave. & Tuckahoe Rd., East Vineland, NJ) 6-8 pm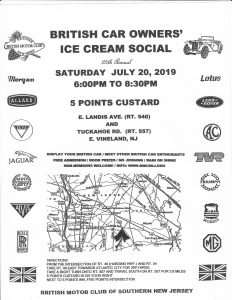 Event Type:
Registration/Tickets:
PLEASE NOTE: Registered DVJC Members - if you have NOT logged in, please LOG IN HERE before registering for any event. This will prepopulate the registration form and keep the member lists and event records in order. Thank you!
Online registrations are no longer available for this event.
To request a late registration or to cancel your booking, please contact Treasurer@delvaljaguarclub.com