Date/Time
Date(s) - November 19, 2022
9:00 am - 1:30 pm
DVJC JAGS & JAVA JUNKET
Saturday, November 19, 2022
For our last driving event of the season, we'll host a three-part event:
1)   9:00-10:30 a.m. "Cannonball, Cars & Coffee"
Cannonball Storage, 33 Tomlinson Road, Huntingdon Valley, PA  19006
Tour this state-of-the-art collector car storage facility, with morning refreshments from their coffee truck vendor and a brief informal Q & A with owner Chris Allen re: his racing exploits, some unusual vehicles (Ferrari 400i, Ligier LMP3 car, NASCAR and Formula 1 racers), the business enterprise, and perhaps the illustrious Cannonball Run.  There will be plenty of parking in front of the facility for DVJC cars.
                             
2)  10:45-11:45 a.m. "Eastern Montgomery County Scenic Drive"
Leave Cannonball Storage on a self-guided (according to printed instructions) route to include Bryn Athyn Cathedral and national landmark historic district, Glencairn & Cairnwood Estates, Academy of the New Church College Campus, and Pennypack Ecological Restoration Trust, terminating at the Jaguar Willow Grove dealership.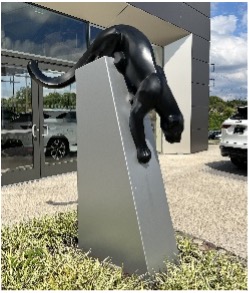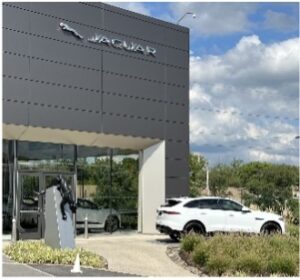 3)   12:00-1:30 p.m.- Buffet Lunch
Enjoy a buffet lunch and facility tour at the new showroom of Jaguar Willow Grove, 900 South York Road, Willow Grove, PA  19090.
——————————————————-
There is no charge for this event, however you must pre-register for this event on the DVJC website.    All parts of the event are rain or shine.  Guests of DVJC Members are welcome. 
The last day to signup for the event is Nov.14th!
Event Type:
Registration/Tickets:
PLEASE NOTE: Registered DVJC Members - if you have NOT logged in, please LOG IN HERE before registering for any event. This will prepopulate the registration form and keep the member lists and event records in order. Thank you!
Online registrations are no longer available for this event.
To request a late registration or to cancel your booking, please contact Treasurer@delvaljaguarclub.com