Date/Time
Date(s) - April 18, 2020
9:30 am - 12:00 pm
We are meeting at the Haddonfield Bistro for Breakfast on Saturday, April 18th at 9:30. We will have more information on parking as the date gets closer. New Jersey members this your chance to participate. Afterward we will be free to browse the shops in town.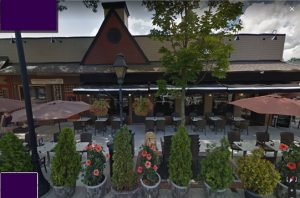 Outside view of the Bistro from street
Below is a link to the Town of Haddonfield that shows you the many attractions and shops:
https://downtownhaddonfield.com/
Event Type:
Registration/Tickets:
PLEASE NOTE: Registered DVJC Members - if you have NOT logged in, please LOG IN HERE before registering for any event. This will prepopulate the registration form and keep the member lists and event records in order. Thank you!