Date/Time
Date(s) - September 28, 2021 - September 30, 2021
10:00 am - 9:00 pm
Let's spend a few days together "Down the Shore"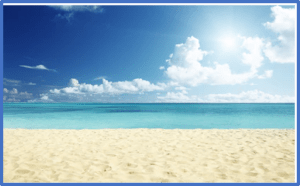 The weather is wonderful at the Jersey Shore in late September.
A mix of group events and free time is being planned.
Tuesday September 28 through Thursday September 30, 2021 (2 nights).
We will begin our scenic drive at Starbucks in Somers Point, NJ at 10 AM Tuesday and drive to Cape May through the towns named in the familiar song "On the Way to Cape May."
Preliminary Schedule
Tuesday September 28:
10:00 AM Cross the Starting Line – Scenic Gimmick Rally
12:00 PM Picnic at Alex and Teri Giacobetti's Home – Avalon
~3:30 PM Arrive at hotel, check in, "on your own" rest of day
Wednesday September 29:
Morning – "on your own"
Winery Tour and Tasting, Lunch – location TBD
Afternoon "on your own"
Dinner – The Crab House at Two Mile Landing, Wildwood Crest, NJ
Thursday September 30:
Group Breakfast or Lunch – McGlade's on the Pier
Additional information to follow. Once arrangements are final, you will be asked to register for the individual events.
Our hotel will be the oceanfront Montreal Beach Resort.
https://www.montrealbeachresort.com/
609-884-7011
Deposit for one night required at time of reservation.
Cancellations more than 14 days prior to reservation – hotel retains 20% service charge from deposit.
Cancellations 14 or fewer days prior – no refunds.
No "minimum night stay" restrictions for weekday reservations.
Reservations can be made online or by calling the hotel.
Off-season office hours are 9 AM to 4 PM Monday through Friday.
So that I can maintain a count of participants, please advise me by email when you have made your reservation.
Feel free to call or email with any questions – Bill Beible, bill.beible@gmail.com, 610-223-1051.
Event Type: